Lessons
The following lessons will be taught with the help of Google colaboratory and Jupyter.
To get started:
Open Google colaboratory

Once inside the notebook, click "Github" at the top and type this in the search url:

https://github.com/researchschool/

You should see the following screen, where you can select the script to open.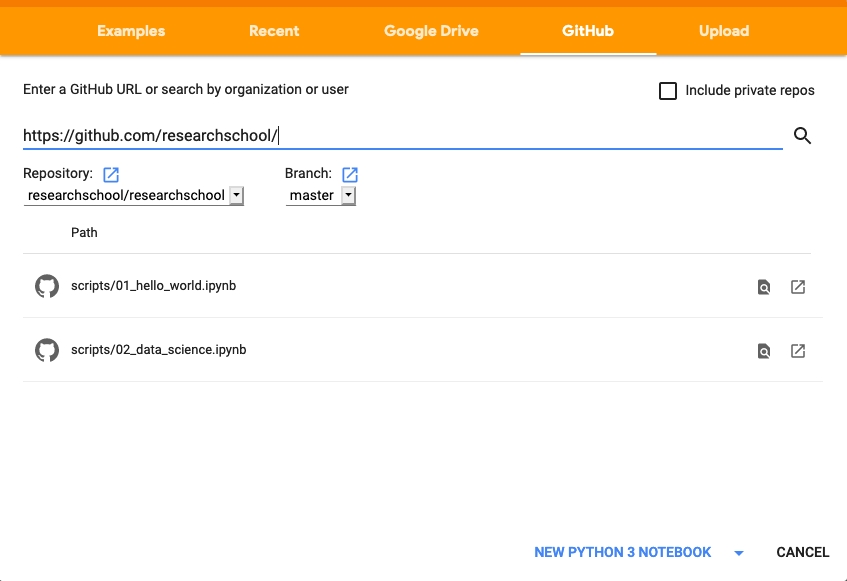 Lessons:
Lesson 2: Introduction to genomics (Code).
Lesson 3: Studying cancer with python.
Further information and slides available soon.